DAS 2020 is the 14th edition of the IAPR sponsored workshop focusing on system-level issues and approaches in document analysis and recognition. The workshop comprises invited speaker presentations, oral, poster and tutorial  as well as working group discussions. Proceedings (full papers) will be published by Springer.
DAS 2020 will be organized in Wuhan, China and beside the east lake. East Lake, the biggest scenery tourist attraction in Wuhan and also the largest lake within a city in China, is located on the south bank of the Yangtze River and in the east suburb of Wuchang. It covers an area of 87 square kilometers (33 square kilometers of water area).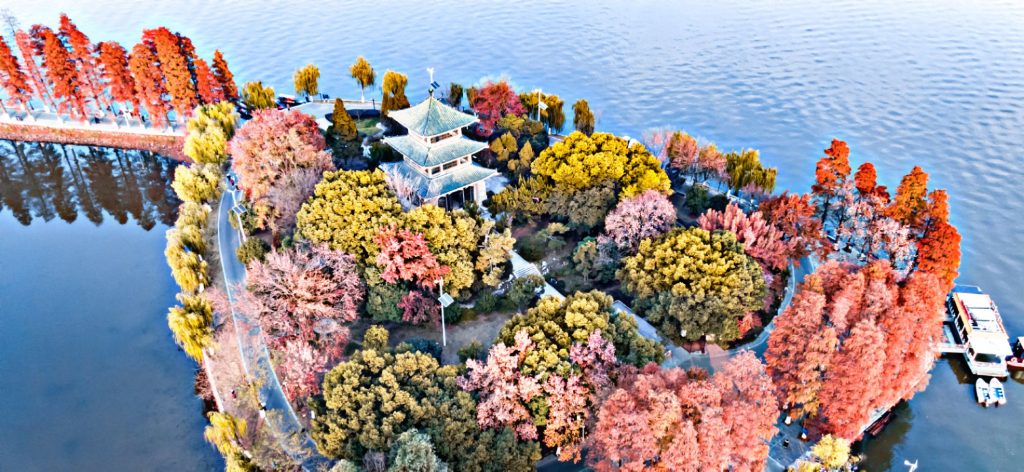 Submission Types
DAS2020 will include both long and short papers and posters of working or prototype systems. All submissions will undergo a rigorous review process with a minimum of 3 reviews considering the originality of work, the quality of research or analysis of experience, the relevance to document analysis systems, and quality of presentation of ideas.
Full Papers
Full papers should describe complete works of original research. Authors are invited to submit original, unpublished research papers that are not being considered in another forum, up to 15 pages length.
Short Papers
Short papers provide an opportunity to report on research in progress, to present novel positions on document analysis systems. Authors may submit short papers (up to 4 pages in length). Short papers will also undergo review and will appear in an extra booklet, not in the official DAS2020 proceedings.
Topics & Technologies
Document analysis systems
Document understanding
Layout analysis
Deep learning for document analysis systems
Document analysis for digital humanities
Document analysis for libraries and archives
Document analysis for the internet
Document analysis for mobile devices
Camera-based document analysis
Document datasets
Document retrieval
Information extraction from document images
Graphics recognition
Table and form processing
Mathematical expression recognition
Document authentication
Document image watermarking
Forensic document analysis
Historical document analysis
Multilingual document analysis
Multimedia document analysis
Pen-based input and its analysis
Authoring, annotation, and presentation systems
Performance evaluation
Applications
Click here to download the poster.
IMPORTANT DATES
| | | |
| --- | --- | --- |
| Early Registration: | |   Mar. 25, 2020   |
| Regular paper submission | | |
| Abstract due: | |   Jan. 15, 2020   |
| Papers due:                              | |   Jan. 15, 2020   |
| Authors' response period: | |   Mar. 02-09, 2020 |
| Notification of acceptance: | |   Apr. 17, 2020 |
| Camera ready due: | |   Jun. 01, 2020 |
| Tutorial proposals | | |
| Proposals due: | |   Jan. 10, 2020    |
| Short paper submission | | |
| Papers due: | |   Jun. 10 2020 |
| Notification of acceptance: | | Jun. 20, 2020 |
General Chairs
Cheng-Lin Liu, China
Shijian Lu, Singapore
Jean-Marc Ogier, France
Tutorial Chairs
Jun Sun, China
Apostolos Antonacopoulos, UK
Venu Govindaraju, USA
Publicity Chairs
Koichi Kise, Japan
Simone Marinai, Italy
Mohamed Cheriet, Canada
Website Chairs
Mingtao Fu, China
Hao Wang, China
Program Committee
Alireza Alaei, Australia
Adel Alimi, Tunisia
Abdel Belaid, France
JeanChristophe Burie, France
Vincent Christlein, Germany
Andreas Dengel, Germany
Markus Diem, Austria
Antoine Doucet, France
Véronique Eglin, France
Jihad El-Sana, Israel
Gernot Fink, Germany
Andreas Fischer, Switherland
Alicia Fornés, Spain
Volkmar Frinken, USA
Utpal Garain, India
Basilis Gatos, Greece
Lluis Gomez, Spain
Masakazu Iwamura, Japan
Brian Kenji Iwana, Japan
Motoi Iwata, Japan
Lianwen Jin, China
Florian Kleber, Austria
Bart Lamiroy, France
Laurence LikformanSulem, France
Rafael Lins, Brazil
Josep Llados, Spain

Program chairs
Xiang Bai, China
Dimosthenis Karatzas, Spain
Daniel Lopresti, USA
Discussion Group Chairs
Alicia Fornes, Spain
Faisal Shafait, Pakistan
Vincent Poulain d'Andecy, France
Local Arrangement Chairs
Yingying Zhu, China
Yu Zhou, China
Hongzhi Lin, China
Anna Zhu, China
Publication Chair
Yongchao Xu, China
Georgios Louloudis, Greece
Andreas Maier, Germany
R. Manmatha, USA
Carlos David Martinez Hinarejos, Spain
Jean-Luc Meunier, France
Guenter Muehlberger, Austria
Umapada Pal, India
Shivakumara Palaiahnakote, Malaysia
Thierry Paquet, France
Stefan Pletschacher, UK
Vincent Poulain D'Andecy, Japan
Ioannis Pratikakis, Greece
Verónica Romero, Spain
Marçal Rusiñol, Spain
Robert Sablatnig, Austria
Joan Andreu Sanchez, Spain
Marc-Peter Schambach, Germany
Srirangaraj Setlur, USA
Foteini Simistira Liwicki, Sweden
Nikolaos Stamatopoulos, Greece
Seiichi Uchida, Japan
Ernest Valveny, Spain
Mauricio Villegas, Germany
Berrin Yanikoglu, Turkey
Richard Zanibbi, USA
Anna Zhu, China